Categories
03 Jul, 2015
Reviews
BMO Airmiles MasterCard Review
BMO has a number of different credit cards, and each of them has its own set of benefits and drawbacks. When choosing a credit card, it's important to know what you want, what you need and be aware of any potential deal breakers (like a high interest rate for example). The BMO Airmiles MasterCard offers great rewards for the right individual. It us important to remember that you can earn even more AirMiles at participating locations with your AirMiles membership.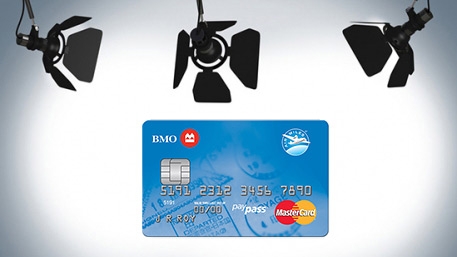 What are the benefits of this card?
• There is no annual fee.
• There is no fee for additional cards.
• There's no limit to the number of Air Miles that you can receive.
• Prospective cardholders do not need a minimum income in order to qualify for this card.
• At Shell gas station locations, cardholders enjoy a 25% Air Miles bonus.
• At National and Alamo Car Rental, cardholders enjoy a 50% Air Miles bonus.
• Cardholders will enjoy simplicity by being able to access their account online through BMO.
• The extended warranty covers purchases for up to one full year.
• Cardholders enjoy purchase protection against damage or theft for up to 90 days.
How about potential disadvantages?
• You need to spend $20 to earn 1 Air Mile which means that it could take quite some time to really feel the benefits of the rewards.
• Your insurance coverage is very limited and does not include travel insurance.
Who can benefit from this card?
This particular BMO Air Miles Mastercard is great for somebody who has moderate to low annual credit card spending. It's also excellent for those who want to rack up Air Miles without having to pay an annual fee. Of course, as mentioned above, it's also great for those looking to establish and build a stronger credit rating.
Making the most of those Air Miles
Due to the bonuses that you can earn at Shell and National and Alamo Car Rental, these are the best places to making the most of the earning potential. Of course, their prices need to be competitive, or the rewards might not be quite as lucrative as you'd like.
If you want to collect as many points as possible on your card, the best thing to do is to use the card. Use it for every purchase you make including groceries, fuel, entertainment, and everything in between. You can always use your salary to pay it off at the end of the month provided you stick to your usual budget. This way, you are routing all of your payments through your BMO Airmiles Mastercard and earning miles as you go.
Just as an idea, if you spend $20,000 on your card in a year, you can earn at least 1,000 Airmiles. Flying from Toronto to Thunder Bay requires 1,200 Airmiles. So, if you add some bonus miles to that, you can quite possibly save up enough Airmiles to keep your travel expenses to an absolute minimum.
At Wallet Savvy, we take the guesswork out of comparing credit cards. Our free online tool is just the way to weight up all those options and find the right card for your wallet. Whether you're interested in specific rewards, particular spending needs or any other personal preferences, you'll find all the information you need right here!